Mt. Moosilauke Hike & Mt. Washington Drive
Chelsea, Jake, and I (along with Zeke) hiked the mile and a half up the Beaver Brook trail. We didn't have enough time to go all the way to the top of Mt. Moosilauke, nor did we really have the food & water...or energy. This trail parallels a waterfall for almost a mile. Both are quite vertical, the trail crew has even put in wooden stepping blocks and a few judicious hand rails.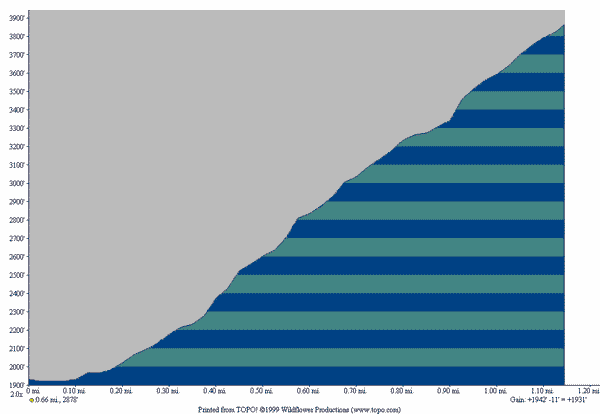 Elevation profile of our hike up Beaver Brook...yikes!
---